Disclosure: This is a professional review blog. Bear in mind that some of the links in this post are affiliate links and if you go through them to make a purchase I will earn a commission. Keep in mind that I link these companies and their products because of their quality and not because of the commission I receive from your purchases. All of the products are tested thoroughly and high grades are received only by the best ones. I am an independent blogger and the reviews are done based on my own opinions.
With a packed sporting schedule taking place this year after the world came to a screeching halt last year, your young son(s) may be feeling inspired to take up a sport. If gymnastics takes their fancy, it might be difficult to find gymnastics gifts that are safe for them to use. But if you think you have the next Max Whitlock or Daiki Hashimoto in your household, there is an abundance of great gifts available for your little gymnast. This blog will review some of our favourite toys and apparatuses available for young gymnasts so that they get a head start before joining their classes. Gifts for boy gymnasts can include the following:
Trampoline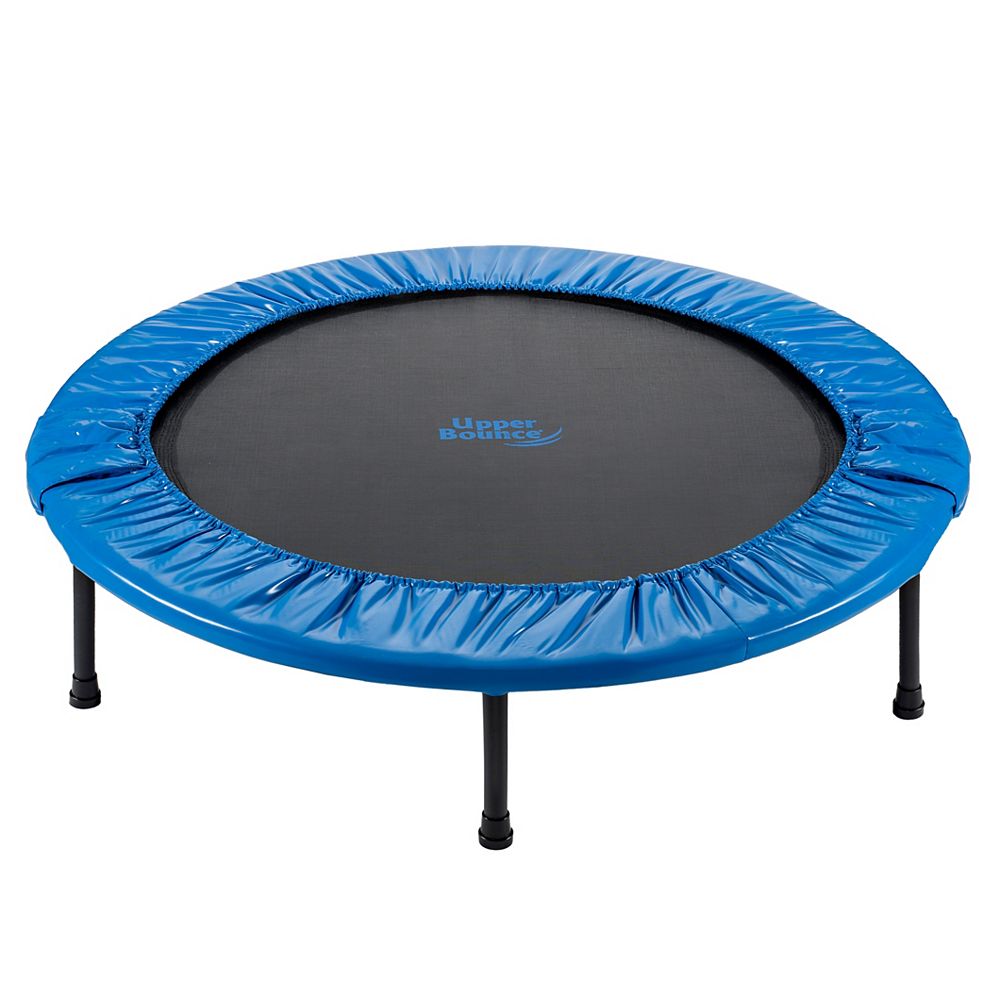 Trampolines are a fantastic present for your budding gymnast, as they allow them to practice tumbling and to understand what will be expected of them in gymnastics classes. This toy typically comes with a net enclosure, so they need not fear falling off and injuring themselves. Because of its relatively small size, the trampoline can take up a corner of a room or be placed against a wall. It is recommended that trampolines (for the age group of 2 – 5 years) are kept inside the house, as the garden ones tend to be over six feet.
Trampolines are very beneficial for a child's development, as they boost their coordination skills and confidence.  They also encourage your child to play and to exercise.
The trampoline is also a reasonably priced apparatus, with the price ranging from $69.99 to $159.99 on Amazon. You can also order replacement netting, should anything go wrong with the original.
Click here to check the price on Amazon.
If you are considering a rectangle trampoline for your young gymnast, check out this article.
Tumbling Mat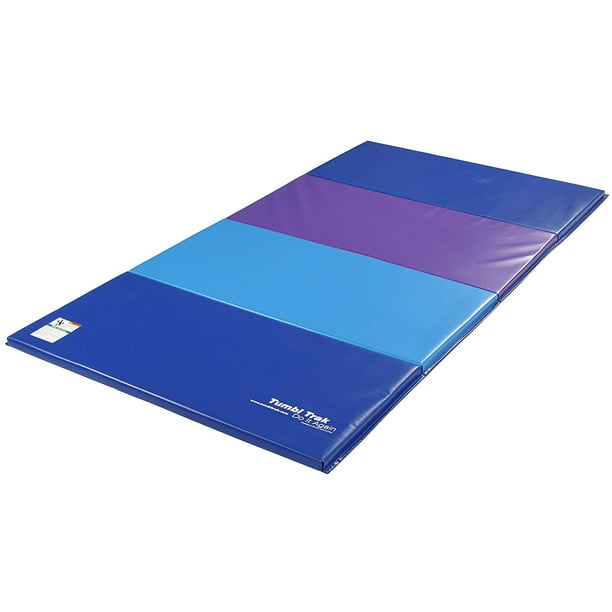 Tumbling mats make for excellent boy gymnast gifts and will prepare them for the floor exercise in artistic gymnastics. The mat comes in a variety of sizes and can include illustrated guides for landing (particularly for fun exercises, such as the cartwheel.) They can also include colourful designs, which will undoubtedly keep your active acrobat happy! Unlike the trampoline, tumbling mats can be used for a long time as your child(ren) grow older.
The tumbling mat can also be used to encourage your child(ren) to work on their coordination and balance skills, as well as the well-known gymnastics moves. Being able to complete these moves before starting a gymnastics class will boost your child(ren)'s confidence and will also allow them to work on the finesse that the floor exercise requires.
The mat is easy to store away, as the majority of them can be folded in, thus saving space in your home when it isn't being used. The price of the mat ranges from $28.25 to $557.45 and there is also the option of buying an inflatable mat to cushion any slips or falls.
Click here to check the price on Amazon.
Horizontal Bar
The horizontal bar is an apparatus that develops your child(ren)'s strength, precision, control and coordination. The bar requires more supervision than the tumbling mat, as a slip can result in injury. In order to combat this, grips are often used in competitions and training, as this will make the apparatus safer to use. The bar can come in a variety of sizes – it is important to get the sizing right. You don't want your son(s)' feet to brush against the floor whilst using the bar, but you also don't want to leave an unsafe distance between the bar and the floor. Calculating this is all dependent on the height of your child(ren).
The horizontal bar can be folded, is easy to assemble and also consists of a triangular structure, meaning that the bar is fastened safely. However, this does mean that the bar needs to be laid out on flat ground, as otherwise, it could tip over, resulting in injury. The bar currently retails from $79.99 and comes in a variety of sizes to keep your little one happy!
Click here to check the price on Amazon.
Learn more about gymnastics bars here.
Rings
The rings are another apparatus that require strength and control, as well as the use of grips to avoid injury. Gym rings that can be used in the home are adjustable, meaning that as your child(ren) grow older, the settings can be adjusted to accommodate them.
The rings typically retail at $39.99 and can also be used outdoors (providing you have access to a tree with very strong branches!) Children love to play on a contraption that swings and the rings would be no exception to this!
Click here to check the price on Amazon.
Other Apparatuses
There are other disciplines within men's gymnastics, where buying the child's equivalent can be a tad more challenging. This is very much the case for the vault, as the gymnast is required to run up towards and jump on a springboard, push off of the vault and land using a combination of twists and somersaults. For this reason, it may be a better idea for your child(ren) to be taught how to do this by a professional coach, as opposed to purchasing the equipment yourself.
Parallel bars and the pommel horse are somewhat harder to find, perhaps due to the strength required to complete the exercises involved. As the exercises involved can be completed on the floor, perhaps it is worth teaching your child(ren) these exercises, or look into what your local gymnastics club can teach them.
Other accessories
Gymnastics is not merely about the apparatuses! Children often love to play dress up and express themselves – what better way to do that than to buy them some gymnastics leotards/outfits and ribbons? Leotards are often available in the unisex category, with select outfit designs being available for boys. Having the outfit ready for when they start their classes will give them something to look forward to, as they will already fit in with their other classmates.
Although the ribbons form a rotation of rhythmic gymnastics, there is no reason why boys cannot be taught how to use them, enjoy them and express themselves creatively. The price for a multicolored pack of ribbons starts from $8.95 and the vibrant colours and patterns would encourage your little gymnast to be as creatively and physically active as can be.
Click here to check the price on Amazon.