Disclosure: This is a professional review blog. Bear in mind that some of the links in this post are affiliate links and if you go through them to make a purchase I will earn a commission. Keep in mind that I link these companies and their products because of their quality and not because of the commission I receive from your purchases. All of the products are tested thoroughly and high grades are received only by the best ones. I am an independent blogger and the reviews are done based on my own opinions.
Have you been looking to make the most of your gymnastics experience? In order to have the best possible experience with gymnastics, it's often a necessity for many of us to take control of our hair with the use of hair gels and hair sprays – after all, how can you pull of seamless maneuvers if your hair is getting in the way of your eyes? In fact, not slicking back your hair before a gymnastics session – especially a routine as opposed to just training – can be potentially dangerous.
Luckily, we're on hand to help with this! We've listed some of the best hair gel and hair spray products for gymnastics to help you pick out the ideal options for controlling your hair while competing or training!
Top Choices for Gymnastics Hair-Control Products
Best Hair Gel for Gymnastics
First up, let's take a look at some top picks for the best hair gel for gymnastics. Indeed, hair gel can be incredibly useful in a gymnastics session, and while it can be a little messy, it's sure to give a great and long-lasting result.
#1 John Frieda Frizz Ease Secret Weapon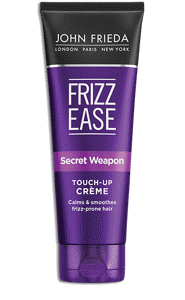 Top of our list of the best hair gel for passionate gymnasts is this touch-up crème from John Frieda, which provides an ideal balance between control without making your hair feel too greasy. Priced at $9.49 as standard for 4 ounces, it's generally an affordable choice of unscented hair gel. What's more, with an impressive 4.6 out of 5 stars from well over 5200 past customers, you can be confident of top quality products when you choose this John Frieda hair gel!
Click here to check the price on Amazon.
#2 LA Looks Absolute Styling Extreme Sport Level 10+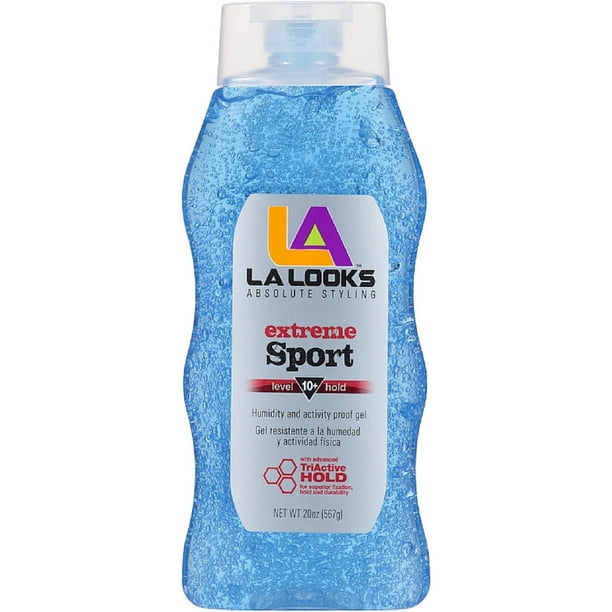 Coming in at second on our list of the best hair gel options online for gymnasts is this product from the L.A. Looks Store, which has achieved an average rating of 4.5 out of 5 stars based on over 370 past customers' experiences. It's worth noting that this product offers exceptional value for money, coming in at just shy of $5 for 8 ounces.
Meanwhile, the product is also made to provide exceptional triactive hold for a super strong hold if you want to be sure that you won't get any hair in your eyes during your gym routines! This hair gel is also alcohol free, which helps ensure that your hair will remain in top condition.
Click here to check the price on Amazon.
MUST READ: 60 Things You Need to Know About the USA Gymnastics Team
#3 SexyHair Style Hard Up Hard Holding Gel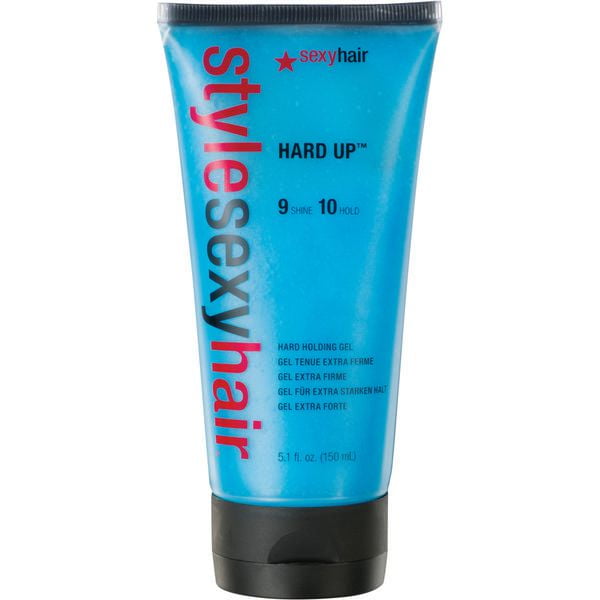 When it comes to a firm hold for your hair gel, this product from SexyHair is an excellent choice. Plus, it's also made with Mica and Titanium Dioxide for a bit of extra shine! Certainly an excellent choice of hair gel for all of your hair styling needs!
These hair gel products are available in four different sizes, from the travel-sized 1.7 ounce bottle through to a large 16.9 ounce professional bottle. These hair gels have achieved an impressive average rating of 4.7 out of 5 stars based on a whopping 8700 plus reviews, too, so it's certainly one to consider!
Click here to check the price on Amazon.
Best Hair Spray for Gymnastics
If you prefer hair spray over hair gel, don't panic – we've also picked out some top choices of hair spray to help you tame your hair without the faff or the mess to keep your hair up!
#1 Garnier Fructis Style Extreme Control Anti-Humidity Hairspray
If you've been looking for a top-quality hairspray for your gym hairdo that will keep your hair in place and secure, then this choice from Garnier could be the perform option. Featuring a refreshing and sparkling fruity scent, the hairspray is also infused with bamboo extract for superior hold overlal. What's more, the hairspray can continue providing excellent protection for up to 24 hours, making it an ideal choice for longer-term hold.
This product is ranked as the 43rd most popular choice of Hair Spray on Amazon, and has achieved an average rating of 4.6 out of 5 stars based on opinions from over 1250 past customers. The spray comes in an 8.3 ounce bottle.
Click here to check the price on Amazon.
#2 L'Oreal Paris Advanced Hairstyle Lock It Bold Control Hairspray

It might not be designed exclusively for gymnasts, but you'll be hard pressed to find a better choice of hair spray for keeping your hair in place and out of your eyes than this one from L'Oreal Paris. Indeed, this incredibly long-lasting hair spray provides humidity resistance and exceptional frizz control, and its efficacy has led to it achieveing an impressive 4.5 out of 5 star rating from over 11,000 past customers! It's also ranked as the fourth most popular choice of hair spray on Amazon, and comes in a 10.4 ounce bottle.
The spray can last for anywhere up to 48 hours, too, making it a long-lasting choice of hairspray if you want to make sure that your hair is completely secure. Meanwhile, the quick-dry mist ensures that you'll be able to apply the hair spray in no time at all for a firm hold, without needing to worry about rushing about!
Click here to check the price on Amazon.
MUST READ: Unique Gymnastics Floor Music
#3 Moroccanoil Luminous Hairspray Strong
As our third choice for the best hair spray for gymnasts, we've got this incredibly effective option from Moroccanoil. It is relatively expensive as far as hair sprays go, however, it offers an incredibly firm and durable hold on your hair that makes it ideal for keeping control during your gym sessions. It features its own original fragrance, and the brand specifically designed the product so as not to leave sticky residues or flaking – the ideal alternative to hair gel, then! Plus, with over 4,300 past customers rating the product at 4.7 out of 5 stars, you can be confident that the quality won't definitely won't let you down!
Click here to check the price on Amazon.
Final Thoughts
If you've been looking for the best hair gel or best hair spray for gymnastics, then today's options will hopefully have given you some new ideas. Don't leave things to chance; stay safe and professional throughout your gymnastics sessions with these ideal choices. Plus, let us know in the comments below if you've personally tried any of today's top picks! We'd love to hear your thoughts!