Disclosure: This is a professional review blog. Bear in mind that some of the links in this post are affiliate links and if you go through them to make a purchase I will earn a commission. Keep in mind that I link these companies and their products because of their quality and not because of the commission I receive from your purchases. All of the products are tested thoroughly and high grades are received only by the best ones. I am an independent blogger and the reviews are done based on my own opinions.
How can you entertain a spritey 6-year-old gymnast off the mat? Gymnastic toys for 6-year-olds are the answer to keep the enthusiastic gymnast busy until their next meet. Kids love to be creative and imaginative when not doing their sport, and these toys are perfect for just that. In today's article, we share with you a variety of these gymnastics-themed toys, ranging in price from roughly $7 to $130. There are toys from every type of child, artsy, architectural, fashionable, and outdoorsy. There are toys to be used both indoors and outdoors, so no matter the weather or climate you will find a perfect gymnastic toy for your six-year-old. 
Low Price Range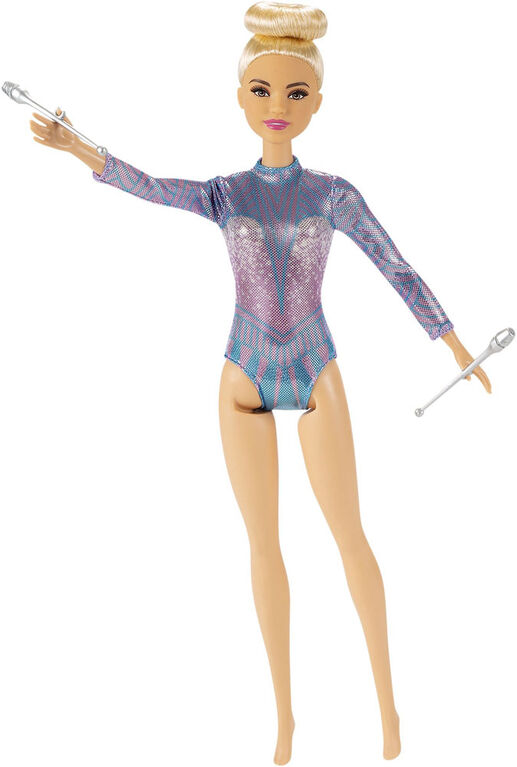 Does your sassy 6-year-old love dress-up and dolls? The Barbie Rhythmic Gymnast Blonde Doll is perfect for role-playing competitions and glamorizing the sport. At $7.94 the 12-inch blonde doll comes with a colorful metallic leotard, two clubs, and a ribbon accessory. This gymnast doll encourages creative storytelling around the sport. Upon receiving this Barbie a six-year-old can quickly be found moving the doll at her will to perform leaps and bounds, flips and splits, tumbles and twirls. A gymnast Barbie doll is the perfect break from Malibu or Princess Barbie for something a little more specific to the child's interests.
Click here to check the price on Amazon.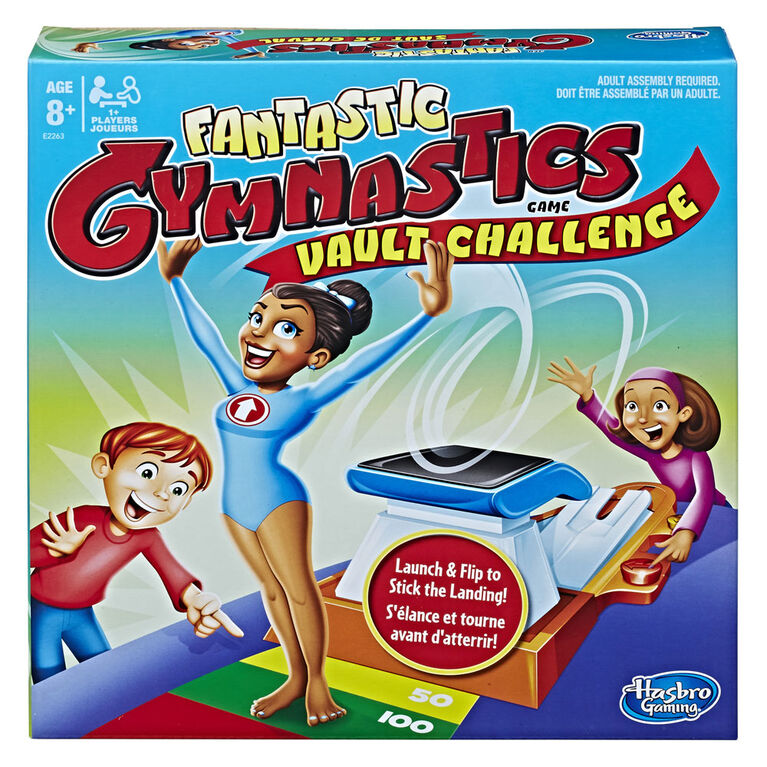 The Hasbro Gaming Fantastic Gymnastics Game is perfect for rainy days indoors. It's an affordable, portable time-waster for the snowy cabin or stormy weekends priced at $14.47. Perhaps your child loves board games but is (no pun intended) bored of the basic game of LIFE, operation, or Clue Junior. Escape the ordinary uninventive grips of Candyland and allow your child to be stimulated by a portable game catering to their own interest. 
Click here to check the price on Amazon.
An Individual Dazzler Ribbon is perfect for your show-stopping, attention-grabbing star of a six-year-old. When dancing around the living room or putting on rhythmic floor routines while camping, this ribbon is easy for a child to carry around and put on stunning performances wherever their little performing heart desires. The individual dazzler ribbon might also pair well with a rhythmic hoop. This multi-coloured prop, perfect for the performer, is a bit under $10.
Click here to check the price on Amazon.
18 Inch Doll Gymnast Leotard, Mat, and Gold Medal set is a gymnastic accessory set for dolls such as Emily Rose, American Girl, Our Generation, Journey Girl, Madame Alexander, Gotz, and more. Any gymnast child can still be caught dreaming about the sport off the mat; this toy will allow them to share it with their most beloved companions, their dolls. At $17.95 
Click here to check the price on Amazon.
The Gymnastics Coloring and Activity Book is over 50 pages of awesome creative fun for your artsy six-year-old gymnast.  For $7.99 you can entertain a child for hours with imaginative colouring and thoughtful activity; all related to gymnastics. This colouring book can be coloured in with crayons, markers, coloured pencils, and even oil pastels. It's a great toy for in the car or waiting in the doctor's office. 
Click here to check the price on Amazon.
MUST READ: 60 Things You Need to Know About the USA Gymnastics Team
Does your six-year-old enjoy mind games or puzzles? The EuroGraphics Gymnastics Go Girls Go! Puzzle is a 100 piece imagery of a fun gymnastics studio. At $10.14 the fun puzzle will encourage your young child to stretch their brain and exercise critical thinking skills. The bright colours are engaging, and the happy smiles are a testament to what your child loves most in gymnastics. Puzzles are an extremely important tool for a child to learn shape recognition, concentration, goal setting, and patience; all tools that will help in both life and sport. 
Click here to check the price on Amazon.
High Price Range
Got a creative builder on your hands? The LEGO Friends Stephanie's Gymnastics Show Building Kit is 241 pieces of gymnastic-related building fun. It is $82.88 and promotes the educational objective of creative thinking. The easy-to-follow instructions promote endless hours of imagination. Once your six-year-old has built and unbuilt the set over and over again, it can be combined with other lego sets for even more creative fun! No piece goes to waste; so you truly get the best bang for your buck. What's more, legos can have a relaxing and calming effect on overachieving children, such as athletes may be. 
Click here to check the price on Amazon.
What's a better gymnastic toy than the one that is for practicing gymnastics? DOBESTS Expandable Gymnastic Bars for 3-7 Years Old is the perfect at-home adjustable gymnastic equipment for your six-year-old. Boredom is no longer in the child's vocabulary with this fun, portable set. The easy to assemble $78 gymnastics bars come in blue, pink, and purple; so there is a style for every kid. There are additionally four adjustable heights for different-sized children. They know security is a priority for a fun time; so they use an enhanced safety design with long-lasting strong steel and a non-slip rubber sleeve.
Click here to check the price on Amazon.
The Ninja Warrior Backyard Obstacle Course for Kids is perfect for little gymnasts that just don't seem to want to stop moving. This outdoor playset includes a climbing net and ladder, 360 spinning wheel, freestyle rings, tree protectors, as well as gymnastics and monkey bars. Safety is super ensured with ultra-durable materials; passing accredited safety certificate tests such as CE, CPSC, and UKCA. This mega fun playset is $129.95 and comes in a portable carry bag. When your child comes home from gymnastics practice they can continue exercising; this time in a sport similar to gymnastics but not so similar they might get burnt-out. 
Click here to check the price on Amazon.
MUST READ: Unique Gymnastics Floor Music
Purchasing engaging, intuitive, and intellectually provoking gymnastic toys for your six-year-old can indeed be a challenge. With these suggestions, however, picking out toys for your passionate gymnast child does not have to be difficult. Whether you choose a colouring book, a barbie doll or a ninja warrior course, your six-year-old is sure to be intellectually stimulated and engaged. This is great, because not only do these toys cater to their gymnastic interest, but they offer further stimulation in other forms of creativity. After all, the purpose of toys is to entertain, educate, and encourage imagination in all aspects.